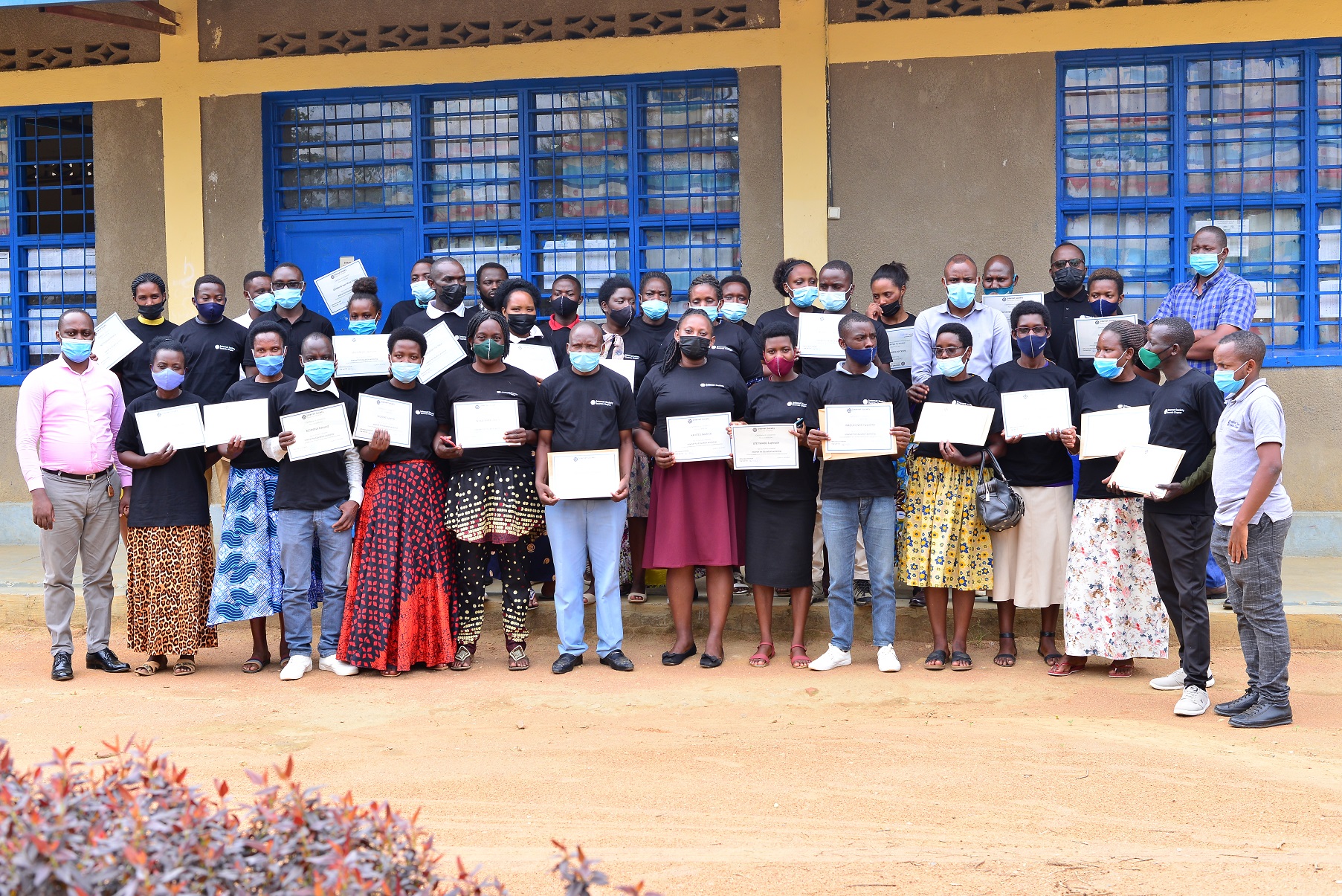 Teachers are requested to use Internet in teaching and learning activities.
This was requested by Eric MUHIRWA, Head Teacher of G.S MAYANGE A in the closing ceremony of the Internet for Education workshop held at G.S MAYANGE A from 28 to 30 December 2021.
Eric said " the knowledge you have gained from this workshop are the foundation of using Internet in your teaching and learning activities, use them. now, ignorant is someone who does not know technology and we do not want you to be in that category".
The workshop has brought together 30 teachers from primary schools of MAYANGE sector in BUGESERA district to discuss how Internet facilitates education.
The teachers who attended the workshop were trained on computer basics, Internet Essentials and Microsoft Office as a commonly used remote learning tool for content creation.
Adolphe RUBERANZIZA, one of the trained teachers, thanked organizers of the workshop and explained that the training was needed, before the workshop when a teacher was given a machine , it was useless, but after this training we will use computers and share with our colleagues the knowledge that we have gained from this training.
Hyacenthe IRADUKUNDA, a teacher at EP CYERU echoed saying that the workshop was good. he said "Nowadays, it is difficult to live in a world without digital skills, the knowledge gained will help us to use computers in improving the quality of education".
Internet for Education Program intends to empower teachers from primary schools with Digital Skills to promote the use of Internet in Education.
So far,242 teachers in BUGESERA district were trained by ISOC Rwanda Chapter through Internet for Education Program.