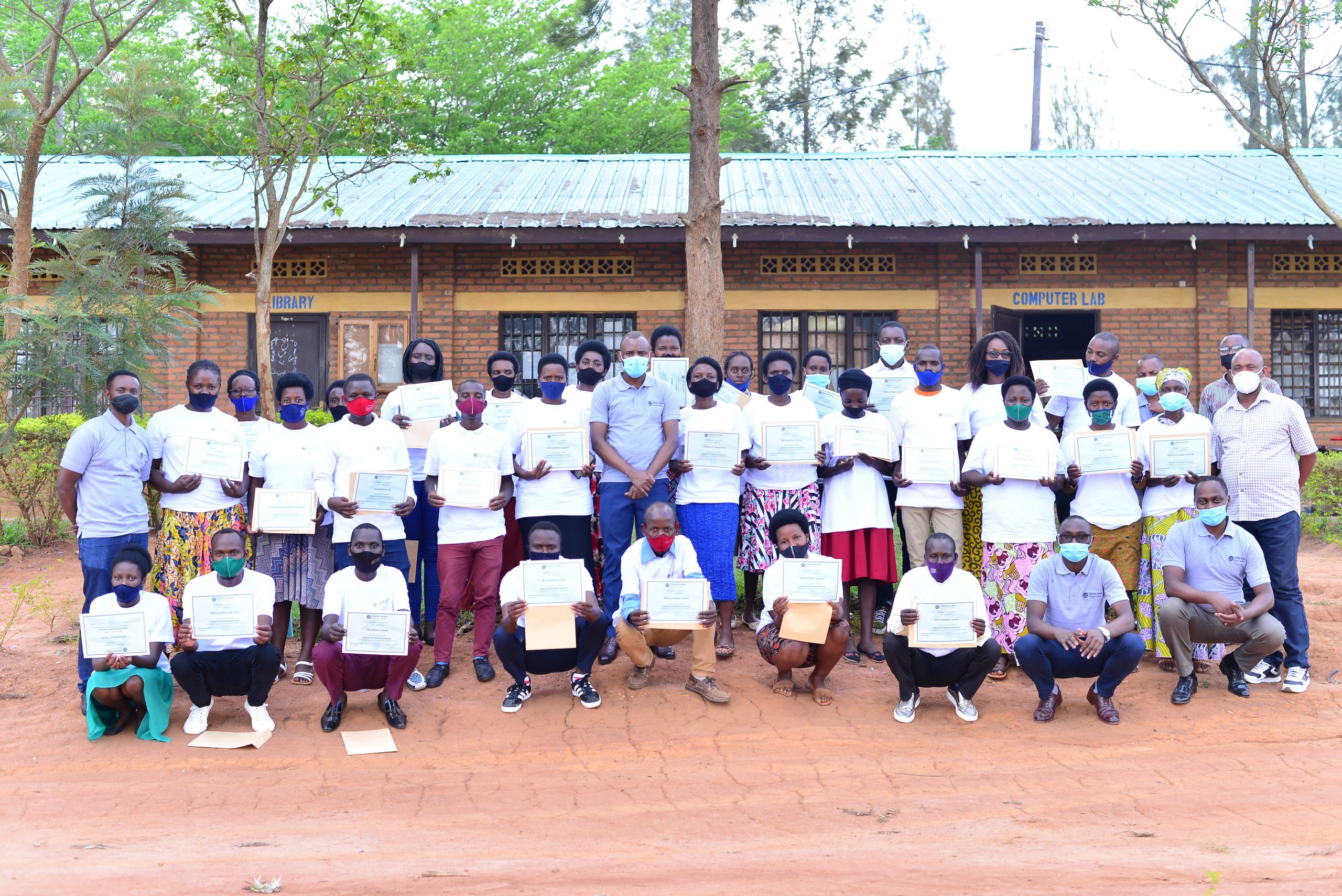 I was afraid of touching on the computer but now the fear has gone
This was stated by Renee NYIRAMISAGO, teacher of G.S KIBUNGO after being trained by ISOC Rwanda Chapter in a three-days Internet for Education workshop on computer basics, Microsoft Office, Internet Essentials and how Internet can facilitate education.
The workshop has started on 29 September 2021 to 29 September 2021 at G.S NTARAMA with participation of 30 Primary School teachers from 6 schools of NTARAMA Sector.
Simon TWAGIRAYEZU who has spoken on behalf of all participants appreciated the support from ISOC Rwanda Chapter for organizing a training for them on computer basics, Microsoft Office, Internet and how it can be used in Education to improve quality of Education.
"It is a blessing for us and we must make it productive in building our country. We will encourage our fellow teachers and students we teach to use technology." He added
Evariste KAYIJAMAHE, Head teacher of G.S NTARAMA and Acting Sector Education Inspector of NTARAMA Sector commended the ISOC Rwanda Chapter and the participants. He requested participants to participate in the use of Internet technology in their teaching activities. He teamed up with the ISOC Rwanda Chapter leadership to present the certificates of completion to the participants.
Internet for Education Project intends to empower teachers from primary schools with Digital Skills to enhance the use of Internet in Education.
So far,182 teachers were trained by ISOC Rwanda Chapter through Internet for education Project.