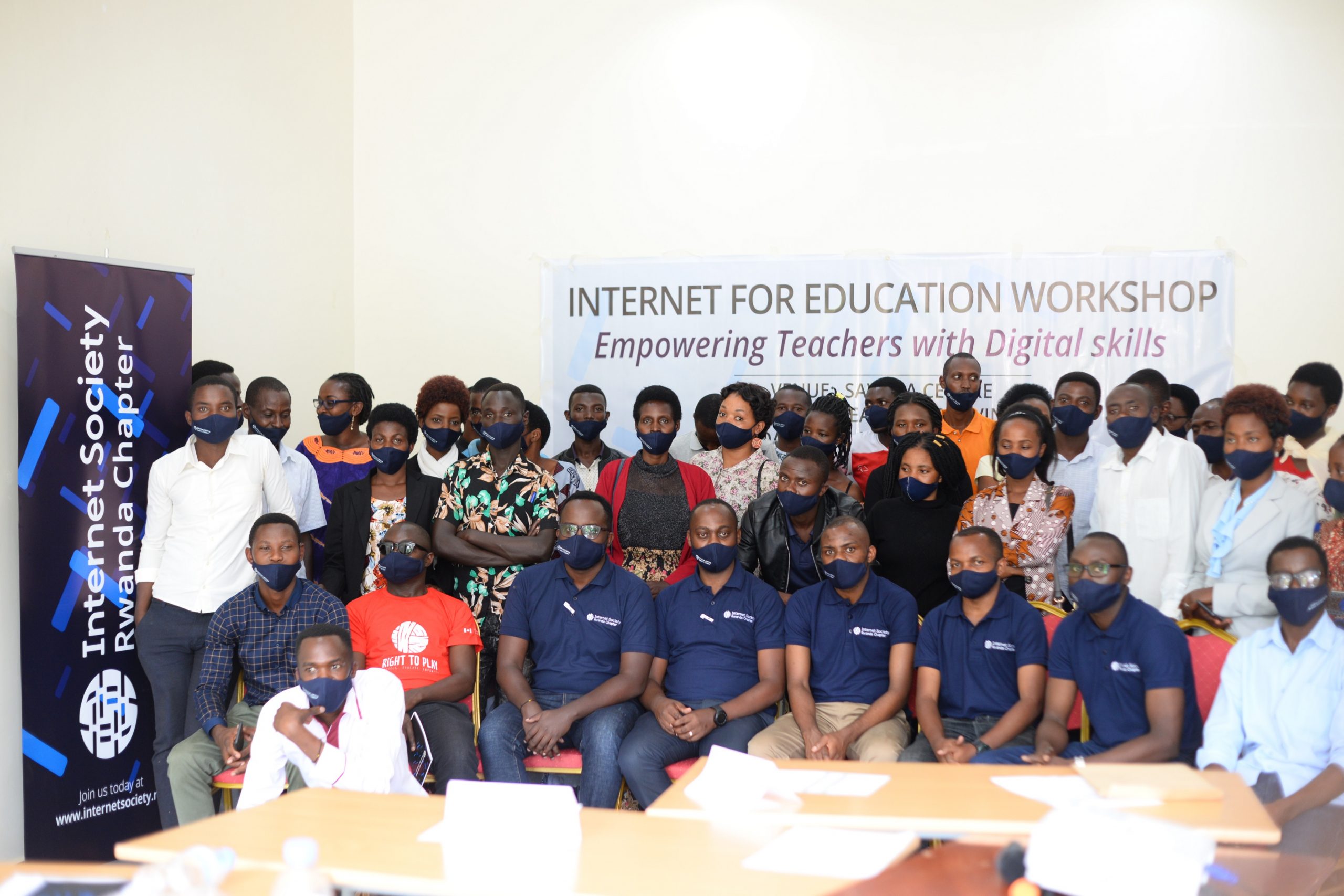 Empowering teachers with digital skills
Internet Society Rwanda Chapter conducted a 2 days Workshop for teachers from Rural Areas of Bugesera district to empower them with Digital Skills to enhance the use Internet in Classwork.
46 teachers participated in the workshop and gained skills on the basics of computer systems and other digital devices that can be used in computing environment.
The workshop also covered the Internet priorities and principles for ensuring quality education, focusing on Online essentials in relation to digital education, the privacy and security vulnerabilities associated with the use of the Internet.
"I have 30 years of Experience in Education and was not familiar with how I can use Internet in classwork but with solid foundation on the use of Internet in Education received from the workshop, I will use Internet in lessons preparation and guides students on how they can extend their range of learning through Internet" said NTABWOBA Jean Paul, teacher from G.S Nyirarukobwa.
The Chapter appreciated participation and engagement of all teachers in the workshop and has promised to continue the work of promoting the use of the Internet in Education.