76 teachers participated in Internet for Education Workshop
On 05th – 06th April 2021, Internet Society Rwanda Chapter conducted a 2 days Workshop for teachers from G.S RUGARAMA, G.S RUHUHA, KINDAMA Primary School and MUNAZI Primary School located in Ruhuha Sector, Bugesera district to empower them with Digital Skills to enhance the use Internet in Classwork.
76 teachers participated in the workshop and gained skills on Computer basics and Microsoft Word.
The workshop also covered the Internet priorities and principles for ensuring quality education, focusing on Online essentials in relation to digital education, the privacy and security vulnerabilities associated with the use of the Internet.
The workshop was well organized and we have gained knowledge on Internet and how it can be used in Education to improve quality of Education and make education accessible to all. Many thanks to Internet Society Rwanda Chapter and its team for organizing this wonderful workshop, we are expecting more workshops from them in the future. Said "RWIGINA Moise, Head teacher of KINDAMA Primary School who has spoken on behalf of the participants".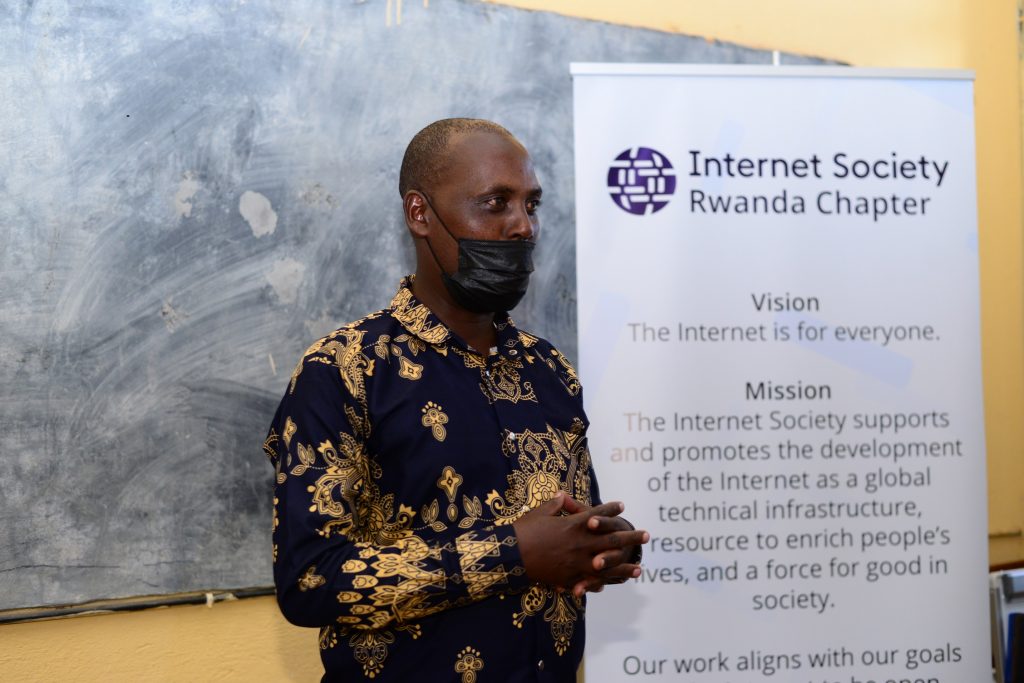 Sector Education Officer of Ruhuha Sector who represented the government leadership, appreciated the work of Internet Society Rwanda Chapter in Ruhuha Sector and encouraged participants to use gained knowledge in their teaching profession.
In closing remarks, Emmanuel Mfitumukiza, Chair of ISOC Rwanda Chapter appreciated all participants who managed to attend the workshop , government leadership and G.S RUHUHA for hosting the workshop and promised them to continue the work of promoting the use of the Internet in Education.