This project intends to empower teachers from primary schools with digital skills to promote the use the Internet in teaching and learning activities by conducting workshops on computer basics, Internet Basics and how the Internet facilitates quality education for all.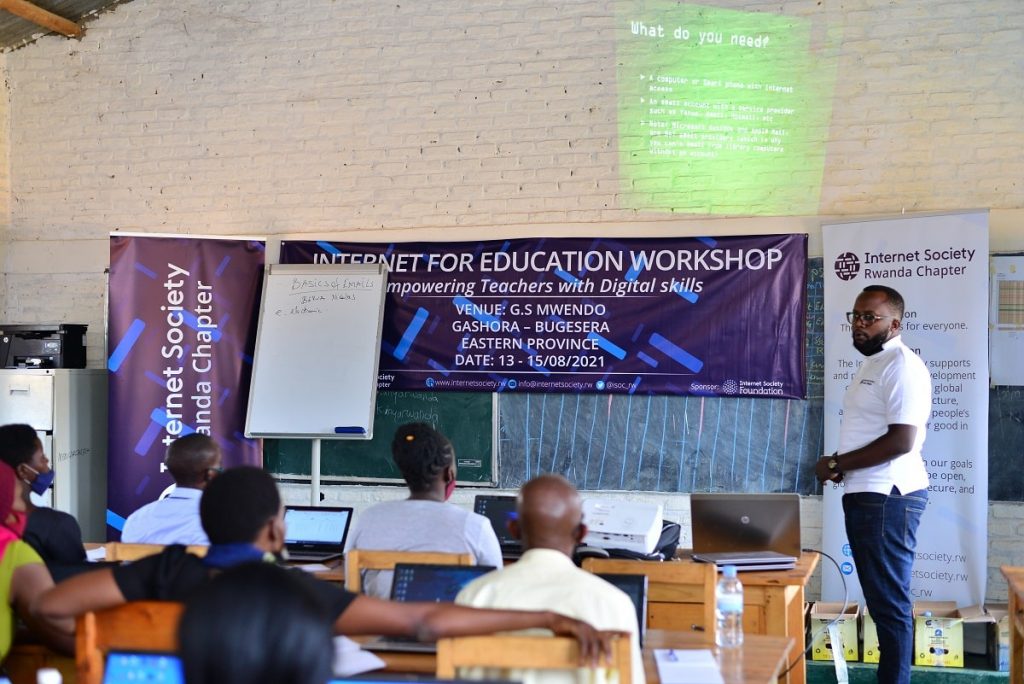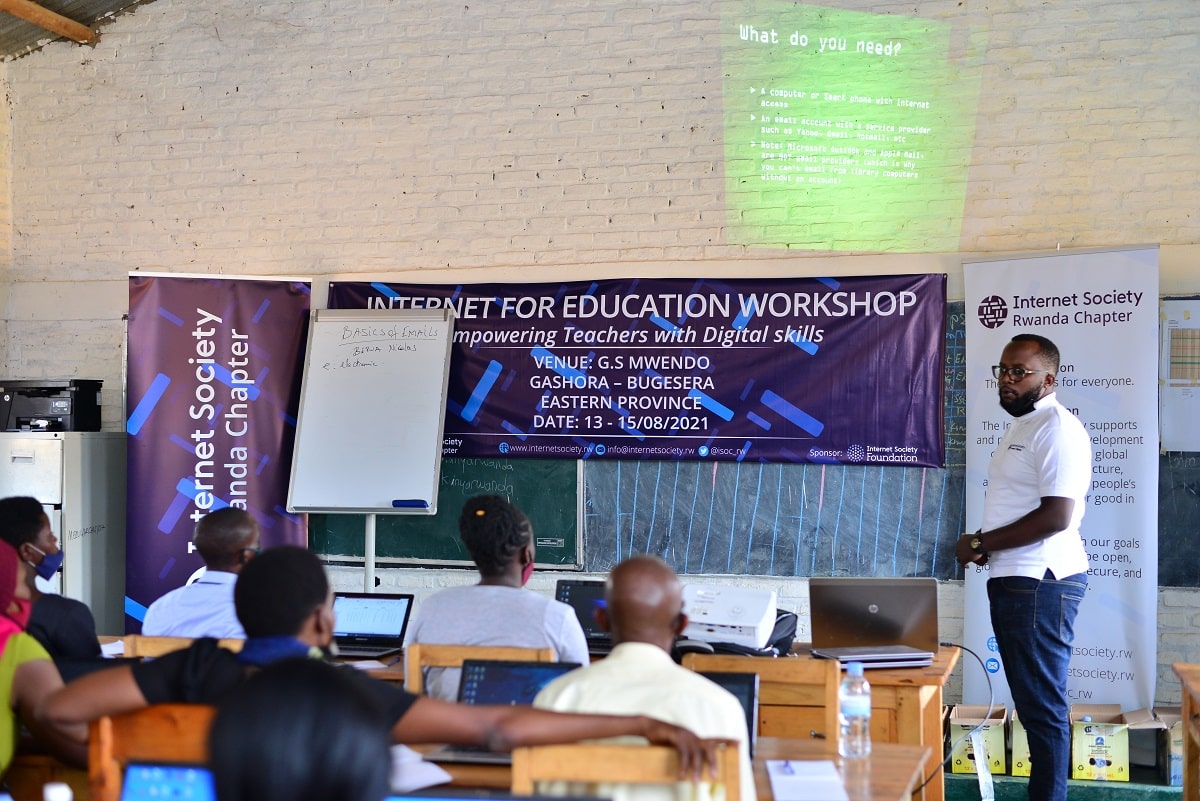 2. Why is this project needed?
With School reopening guidelines in Rwanda, the Internet is among top priorities to achieve quality education for all. In this line ISOC Rwanda Chapter works closely with BUGESERA district located in Eastern Province of Rwanda to promote the use of the Internet in Education.
Based on the joint meeting between ISOC Rwanda Chapter and Bugesera District Education Officers, It was identified that teachers of Primary Schools have inadequate skills on computers and Internet. This prevents them from teaching using digital tools and Internet which affect quality of Education in early stages of children education.
ISOC Rwanda Chapter has designed the Internet for Education Project to empower teachers of Primary Education Schools with digital skills that enable them to use the Internet in classwork by providing computer basics training and hosting a workshop to discuss the role of the Internet in education and how it can be used to achieve quality education for all.
This project contributes directly to the following Sustainable Development Goals (SDGs):
Our work contributes directly to Target 4.1 of SDG 4, by improving school educational outcomes for boys and girls. Additionally, students are gaining relevant technical skills that will improve their job prospects, contributing to Target 4.4.
This project directly contributes to Target 5.B of SDG 5, since we select schools who have a similar ratio of girls to boys and actively promote the use of Internet by both genders, ensuring that no individual is excluded.
3. What do we hope to achieve
At the end of the workshop, learners will be able to:
⦁ Learners will be able to claim proficiency in Word, Excel and PowerPoint.
⦁ Learners will able to independently create professional-looking documents and presentations.
⦁ Learners will be familiar with some advanced Word, Excel and PowerPoint functions.
⦁ Learners will understand how to use Word, Excel and PowerPoint in a variety of professional, educational, and personal situations.
⦁ Teachers are able to digitize classwork.